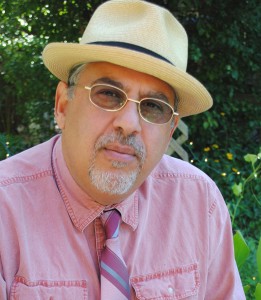 Incumbent Democrat Richard "F-Stop" Minissali is seeking re-election for a second term in office on the Rosendale town council. The James Street resident, age 62, moved here 16 years ago from Kerhonksen. He grew up in Syracuse, NY.
"This is clearly a one-issue race," remarked F-Stop, "but the issue is Rosendale — not Williams Lake." He was paraphrasing Ted Dixon's nominating speech from the Democratic caucus. "What are the needs, and who is the best leadership for Rosendale," he summarized. "We've got other things in town."
Concerning the controversial Williams Lake resort re-development, "I have very little to say about that," Minissali warned. "I think it has the potential to be good, it also could be negative if it's not done properly. But right now, it's not up to me — it's up to the DEC & HRVR to settle all the environmental issues," he stated.
"The one thing that has come before the town, is some sort of zoning," Minissali indicated. He chairs the PDD subcommittee of the Zoning Review Committee. "PDD" stands for planned district development, described as "trying to create a flexible zoning opportunity, which can be used throughout town to promote growth." Minissali added, "The interesting thing is it creates a direct dialogue with the developer."
Concerning Rosendale's fumbled Joppenberg Mountain purchase last spring, Minissali said "I think what scared people is the potential liability." He observed, "financially it makes sense, it would pay for itself over 12 years. Strategically it makes sense, because it would secure a parking lot for the future use of businesses on Main Street." Minissali cast the deciding vote in favor of purchase, but the deal fell through due to a municipal fiscal miscalculation.
As for the crumbling water & sewer system in town, Minissali said "I think we're looking at at least half a million in repairs, it could easily be greater than that." He added, "We'd love to put some reed bed technology at the tail end of the system, put in an artificial marsh, which takes the effluent through a natural process." Property has been set aside for the district on Creek Locks Road, with the hopes of future expansion.
F-Stop also worked with volunteer community projects, as executive director of the Rosendale Theater Collective. He stepped down following a back injury. Today the nearly-abandoned theater is a thriving attraction on Main Street, drawing national attention. "I'm trying to be considerate, leave this place that I would want my children to be proud of."
Minissali's moniker "F-Stop" — which comes from his days as a photographer — appears on the election ballot. "The board of elections has allowed me to use it as a nickname," he commented. While acknowledging the advantage incumbents naturally enjoy, Minissali is taking nothing for granted. "To me every vote counts." His campaign website is at www.electfstop.com .